Monty Adkins's works are out there! They have been performed in concert in Amsterdam, Arras, Banchory, Bangor, Basel, Belfast, Birmingham, Boston, Bourges, Bradford, Bristol, Brussels, Copenhagen, Córdoba, Crest, DeKalb, Gainesville, Huddersfield, Keele, Leeds, London, Manchester, Marseille, Mexico City, Miami, Middletown, Montréal, Morelia, New York City, Paris, Prague, Reims, Richmond, Rio de Janeiro, Romeoville, São Paulo, Seattle, Séoul, Stoke-on-Trent, Strasbourg, Suffolk, Toronto, Troy, Uppsala, Vancouver, Vienna and York…
Monty Adkins is a composer, performer, and professor of experimental electronic music at the University of Huddersfield (England, UK). He has created installations, concert and audio-visual works, and a number of collaborations with performers, video artists and photographers. His works have been commissioned by Ina-GRM, IRCAM, BBC Radio 3, Huddersfield Contemporary Music Festival (HCMF), SpACE-Net, ZKM, and Sonic Arts Network (SAN), among others. For his œuvre he has been awarded over 15 international prizes including the Stockholm Electronic Arts Award (Sweden), Grand Prize at Musica Nova (Prague, Czech Republic), and five prizes at the Bourges International Electroacoustic Music Competition (France).
Having read music at Pembroke College (Cambridge, England, UK) where he studied French mediaeval and Italian Renaissance music, Adkins then studied electronic music with Jonty Harrison at the University of Birmingham where he performed across Europe with the Birmingham ElectroAcoustic Sound Theatre (BEAST), and Simon Waters at the University of East Anglia (Norwich, England, UK). Monty Adkins is also active as a writer and concert curator. He completed his first book in 2011 on the relationship between art and music (Shibusa — Extracting Beauty) and a second on the music of Roberto Gerhard in 2013 (Ashgate).
[i-16]
Monty Adkins
[Mathew Adkins]
Leamington (England, UK), 1972
Residence: Huddersfield (England, UK)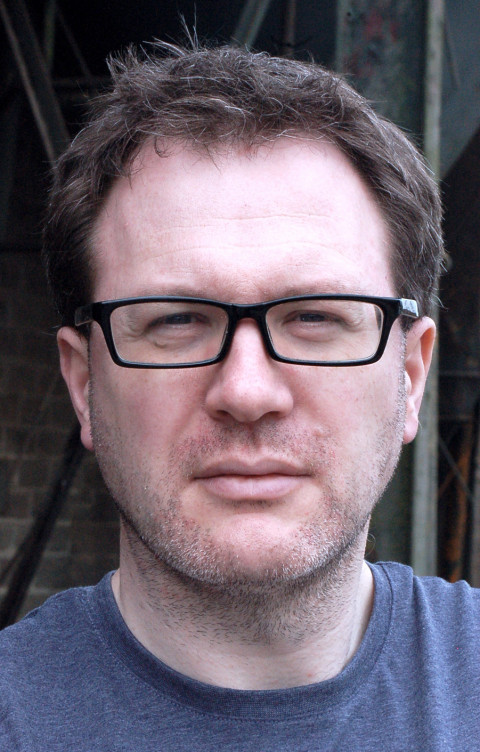 Monty Adkins
[Photo
:
Terry Adkins, Huddersfield (England, UK), 2014]
Calendar
Saturday, November 19, 2022

New York City (New York, USA)

Tuesday, May 25, 2021

Online event

Thursday, November 5, 2020

Online event

Friday, April 17, 2020

Troy (New York, USA)

Sunday, February 9, 2020

Seattle (Washington, USA)

Tuesday, February 26, 2019

London (England, UK)
Broadcasts
Date
Work
Program
November 23, 2020
Monty Adkins, Melt (1994), 11:41
Acoustic Frontiers / CKCU 93.1 FM (Canada)
March 19, 2019
Monty Adkins, Terri Hron,

Lepidoptera

:

Saturniid

(2014-15), 8:41
Influx — Deux visages / The Word Radio (Belgium)
January 8, 2019
Monty Adkins, Terri Hron,

Lepidoptera

:

Anisoptera

(2014-15), 10:09
Indiedrome / Radio Panik 105.4 (Belgium)
May 7, 2018
Monty Adkins, Pagan Circus (1996-97), 14:25
Acoustic Frontiers / CKCU 93.1 FM (Canada)
November 2, 2017
Monty Adkins, Terri Hron,

Lepidoptera

:

Zygoptera

(2014-15), 4:12
Foldover / WOBC 91.5 FM (USA)
November 2, 2017
Monty Adkins, Terri Hron,

Lepidoptera

:

Ephemeroptera

(2014-15), 10:41
Foldover / WOBC 91.5 FM (USA)
May 17, 2017
Monty Adkins, Terri Hron,

Lepidoptera

:

Zygoptera

(2014-15), 4:12
Martian Gardens #885 / Global Community Radio Channel 2 (USA)
March 23, 2017
Monty Adkins, Terri Hron,

Lepidoptera

(2014-15), 42:14
Radio Horizon 93.9 FM (South Africa)
March 18, 2017
Monty Adkins, Terri Hron,

Lepidoptera

:

Saturniid

(2014-15), 8:41
Martian Gardens #878 / Global Community Radio Channel 2 (USA)
March 2, 2017
Monty Adkins, Terri Hron,

Lepidoptera

:

Anisoptera

(2014-15), 10:09
Martian Gardens #877 / Global Community Radio Channel 2 (USA)
October 10, 2016
Monty Adkins, Melt (1994), 11:41
Acoustic Frontiers / CKCU 93.1 FM (Canada)
June 19, 2016
Monty Adkins, Terri Hron,

Lepidoptera

:

Lepidoptera

[movement] (2014-15), 8:13
The Sound Projector Radio Show: There's Nothing to Say / Resonance 104.4 FM (UK)