Pete Stollery's works are out there! They have been performed in concert in Aberdeen, Arc-et-Senans, Azet, Banchory, Basel, Belfast, Berlin, Birmingham, Bourges, Brussels, Buenos Aires, Cagliari, Chatham, Clermont-Ferrand, Crest, Denton, Edinburgh, Ellon, Faverges, Gainesville, Ghent, Glasgow, Huddersfield, Inverurie, Leicester, Liverpool, London, Los Angeles, Lower Largo, Manchester, Maynooth, Montpellier, Montréal, Morelia, New York City, Nîmes, Poole, San Francisco, São Paulo, Scarborough, Shanghai, Sheffield, South River, Stanford, Stoke-on-Trent, Strasbourg, Strathdon, Thessaloniki, Valdivia, Visby and Zurich…
Pete Stollery studied composition with Jonty Harrison at the University of Birmingham, where he was one of the first members of BEAST (Birmingham ElectroAcoustic Sound Theatre) in the early '80s. He now composes almost exclusively in the electroacoustic medium, particularly acousmatic music.
He has collaborated with practitioners from other artistic disciplines, particularly dance and sculpture and has produced music and sound design for a number of UK visitor attractions including Dynamic Earth in Edinburgh, Magna in Rotherham and St Patrick's World in Downpatrick (Northern Ireland).
He is Professor of Composition and Electroacoustic Music and Director of the Electroacoustic Music Studio at the University of Aberdeen (Scotland), delivering courses on the creative applications of technology in music and music education to students, schoolchildren and the general public.
He was a board member of Sonic Arts Network (SAN), the national organization promoting electroacoustic music in the UK, which he chaired in 1996-99 and again in 2002-03. In 1996, along with Alistair MacDonald, Robert Dow and Simon Atkinson, he established invisiblEARts whose aim is to perform acousmatic music throughout Scotland and to promote Scottish acousmatic music to a wider audience, both within Scotland and abroad.
[vi-11]
Pete Stollery
Halifax (England, UK), 1960
Residence: Monymusk (Scotland, UK)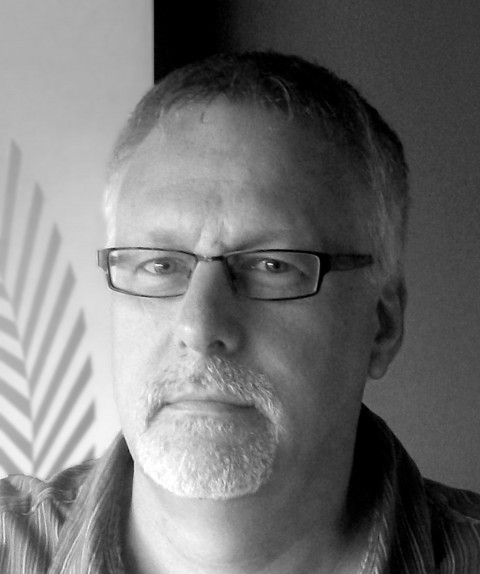 Pete Stollery
[Photo
:
Jack Stollery, Monymusk (Scotland, UK), August 6, 2011]
Calendar
Thursday, May 26, 2022

Chatham (England, UK)

Thursday, March 24, 2022

Poole (England, UK)
Broadcasts
| Date | Work | Program |
| --- | --- | --- |
| September 3, 2022 | Pete Stollery, Resound (2005), 16:51 | Radio Horizon 93.9 FM (South Africa) |
| May 18, 2022 | Pete Stollery, Onset / Offset (1996), 7:21 | Foldover / WOBC 91.5 FM (USA) |
| May 18, 2022 | Pete Stollery, Shioum (1994), 9:42 | Foldover / WOBC 91.5 FM (USA) |
| May 18, 2022 | Pete Stollery, Vox Magna (2003), 12:36 | Foldover / WOBC 91.5 FM (USA) |
| May 11, 2022 | Pete Stollery, Of the Swan (2014), 7:06 | Foldover / WOBC 91.5 FM (USA) |
| May 11, 2022 | Pete Stollery, Bosque (2021), 7:17 | Foldover / WOBC 91.5 FM (USA) |
| April 13, 2022 | Pete Stollery, Back to Square One (2007), 10:17 | Foldover / WOBC 91.5 FM (USA) |
| April 28, 2021 | Pete Stollery, Peel (1997), 12:09 | Episode 1059 / Martian Gardens Podcast (USA) |
| April 5, 2021 | Pete Stollery, ABZ/A (1998), 5:02 | Acoustic Frontiers / CKCU 93.1 FM (Canada) |
| November 22, 2020 | Pete Stollery, Resound (2005), 16:51 | Radio Horizon 93.9 FM (South Africa) |
| November 7, 2020 | Pete Stollery, Back to Square One (2007), 10:17 | Radio Horizon 93.9 FM (South Africa) |
| November 7, 2020 | Pete Stollery, … the vivid speechless air… (2019), 2:41 | New Music Show: Sound Festival Aberdeen / BBC Radio 3 (UK) |