Hans Tutschku's works are out there! They have been performed in concert in Albuquerque, Arc-et-Senans, Arras, Aveiro, Barcelona, Beijing, Belfast, Berkeley, Berlin, Birmingham, Blacksburg, Boston, Brussels, Buenos Aires, Cagliari, Calgary, Cambridge, Cambridge, Cologne, Córdoba, Corfu, Crest, Edinburgh, Espoo, Essen, Evanston, Gainesville, Glasgow, Houston, Iowa City, Kraków, La Monnerie-le-Montel, Lisbon, London, Lugano, Manchester, Marseille, Mexico City, Monaco, Montpellier, Montréal, New York City, Nice, Nîmes, Oslo, Paris, Prague, Rome, Saarbrücken, Saignelégier, San Francisco, Santa Fe, Santiago, São Paulo, Shanghai, Sheffield, Stanford, Stockholm, Strasbourg, Tokyo, Toronto, Troy, Vienna, Vitoria-Gasteiz, Waltham, Weimar and Zurich…
Hans Tutschku is a composer of instrumental and electroacoustic music.
In 1982 he joined the Ensemble für Intuitive Musik Weimar and later studied theatre and composition in Berlin and Dresden (Germany), The Hague (Netherlands), Paris (France), and Birmingham (England, UK). Since 2004 he has directed the electroacoustic studios at Harvard University (Cambridge, MA, USA).
Improvisation with electronics has been a core activity over the past 35 years. He also collaborates in film, theatre, and dance productions and has participated in concert cycles with Karlheinz Stockhausen.
He is the winner of several international competitions, among others: Bourges International Electroacoustic Music Awards (France), Concurso de Composición Electroacústica Destellos (Argentina), Concurso Internacional de Música Eletroacústica de São Paulo (CIMESP, Brazil), Giga-Hertz-Preis (Germany), Hanns-Eisler-Preis für Komposition und Interpretation zeitgenössischer Musik (Germany), Klang! (France), Prix Ars Electronica (Austria), Prix CIME, Prix Noroit-Léonce Petitot (France), and Musica Nova (Czech Republic). In 2005 he received the City of Weimar Culture Prize (Germany).
Besides his regular courses at the university, he has taught international workshops for musicians and non-musicians on aspects of art appreciation, listening, creativity, composition, improvisation, live electronics, and sound spatialization in more than 20 countries.
[vi-22]
Hans Tutschku
Weimar (Thüringen, Germany), 1966
Residence: Mijas (Spain)
Composer
Performer (keyboard)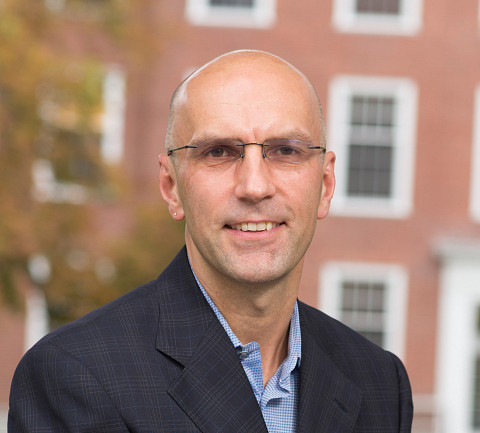 Hans Tutschku
[Photo
:
Tony Rinaldo, Cambridge (Massachusetts, USA), September 10, 2013]
Broadcasts
Date
Work
Program
December 1, 2022
Hans Tutschku, Remembering Japan — Part 2: expansion (2022), 13:29
Dimensions #98 / LaimaPersik
December 1, 2022
Hans Tutschku, Remembering Japan — Part 4: suspension (2022), 19:38
Dimensions #98 / LaimaPersik
November 25, 2022
Hans Tutschku, Remembering Japan — Part 5: recollection (2022), 6:28
Melody in Mayhem / Asheville FM 103.3 (USA)
November 22, 2022
Hans Tutschku, Remembering Japan — Part 1: immersion (2016), 9:47
Klangwelten #438 / Eldoradio (Germany)
November 12, 2022
Hans Tutschku, Remembering Japan — Part 5: recollection (2022), 6:28
The Institute of Spectra-Sonic Sound / KEPW 97.3 FM (USA)
November 6, 2022
Hans Tutschku,

Rojo

(2004), 15:09
L'expérimentale / France Musique (France)
November 4, 2022
Hans Tutschku, Remembering Japan — Part 1: immersion (2016), 9:47
Electronic Therapy / Radio Mercure 93 FM (France)
November 1, 2022
Hans Tutschku, Remembering Japan — Part 2: expansion (2022), 13:29
Edition #321 / The Parish News (UK)
March 29, 2021
Hans Tutschku, Issho ni (2014), 30:55
Acoustic Frontiers / CKCU 93.1 FM (Canada)
November 13, 2020
Hans Tutschku / Karl Lubomirski, Les invisibles (1996), 12:37
Radio Horizon 93.9 FM (South Africa)
November 7, 2020
Hans Tutschku / Georg Trakl,

Sieben Stufen

(1995), 13:00
Radio Horizon 93.9 FM (South Africa)
April 28, 2020
Hans Tutschku, Issho ni (2014), 30:55
Radio Horizon 93.9 FM (South Africa)